Staying signed in on your myFHR app gives you convenient access—you won't need to sign in each time you open the app.
If you do want to sign out, touch the "More" tab (bottom right), and then touch "Account Settings."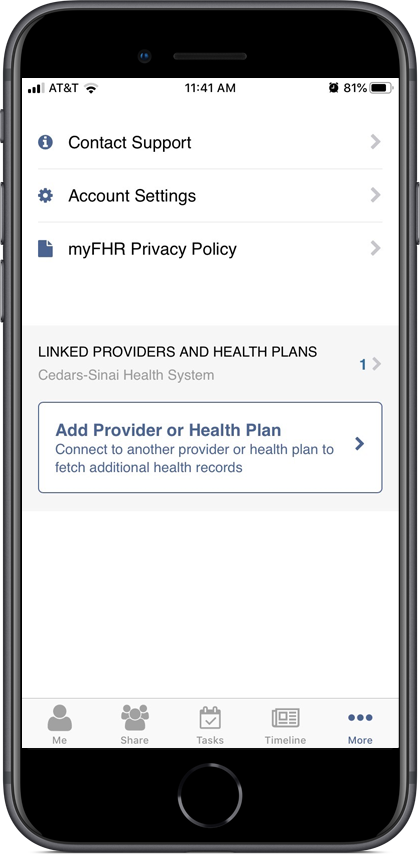 Touch "Sign Out" on the screen and then again on the resulting confirmation popup.