To contact myFHR support, touch the "More" tab (bottom right), and then touch "Contact Support."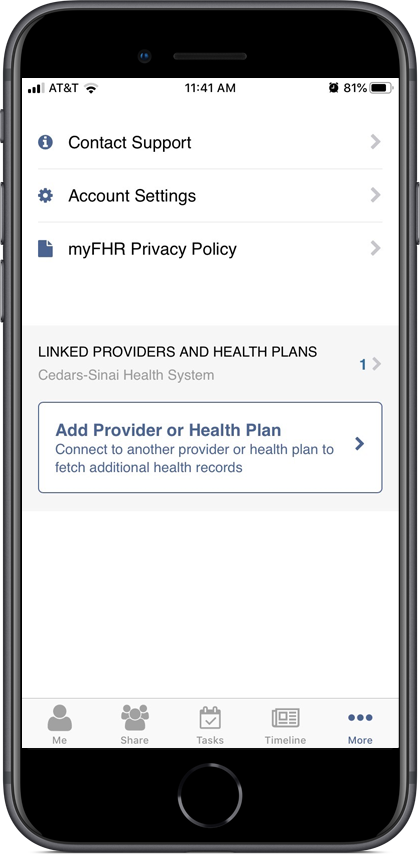 Enter any suggestions or questions you have about the app and how it functions, and then click "Save."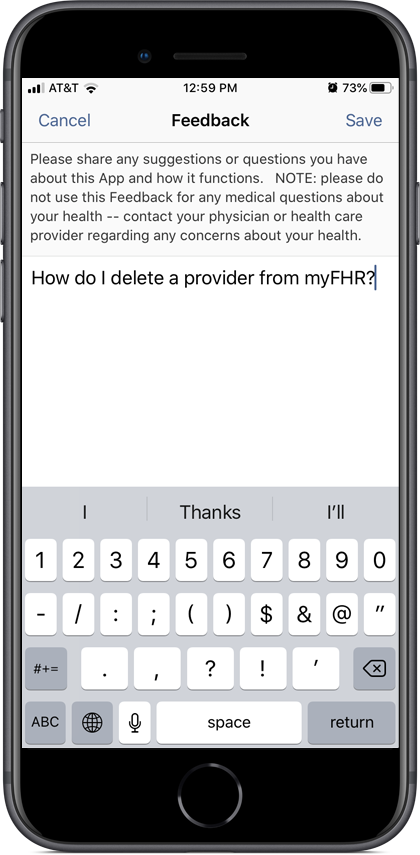 Please do not contact support for any medical questions about your health or the health data you have imported in to myFHR—contact your physical or health care provider about any questions or concerns.