This article answers questions you may have about managing your password:
What if I forget my password?
You can also use these instructions to update your password. You would need to start by signing out of myFHR.
As an Anthem myFHR user, there are two ways to log in to myFHR: selecting the Anthem button from the myFHR app login screen or through Anthem.com. Both require that you use your Anthem credentials. The "Forgot password?" option is for non-Anthem myFHR users.
Open myFHR, touch "Sign In," and then on the resulting "Login" screen enter your email address (this is your username) and then touch "Forgot your password?"
A message displays indicating that a password reset email has been sent to you. Follow the instructions in the email you receive to reset your password.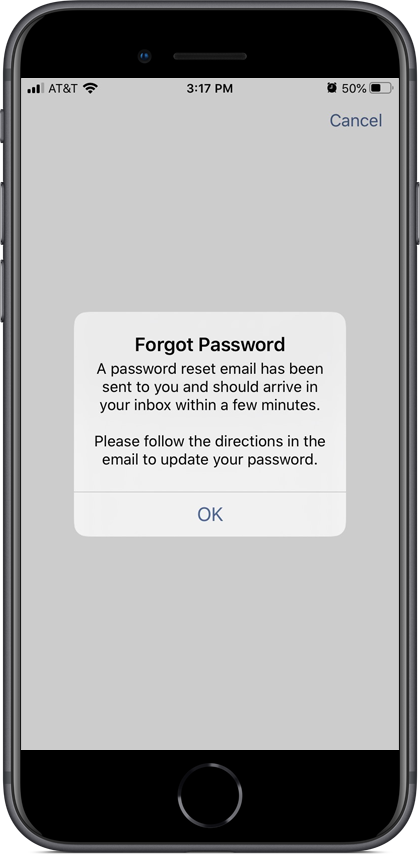 I'm having trouble logging in, what should I do?
If you see an error after trying multiple times to log in (either "Error: The username or password did not match" or "Error: An unexpected login error occurred") wait 60 minutes before following the What if I forget my password instructions, and then log in using your new password.