To update your name, gender, or date of birth:
The screenshots below demonstrate how to update your name using the Android myFHR app.
Touch the "More" tab.
Touch "Update Profile."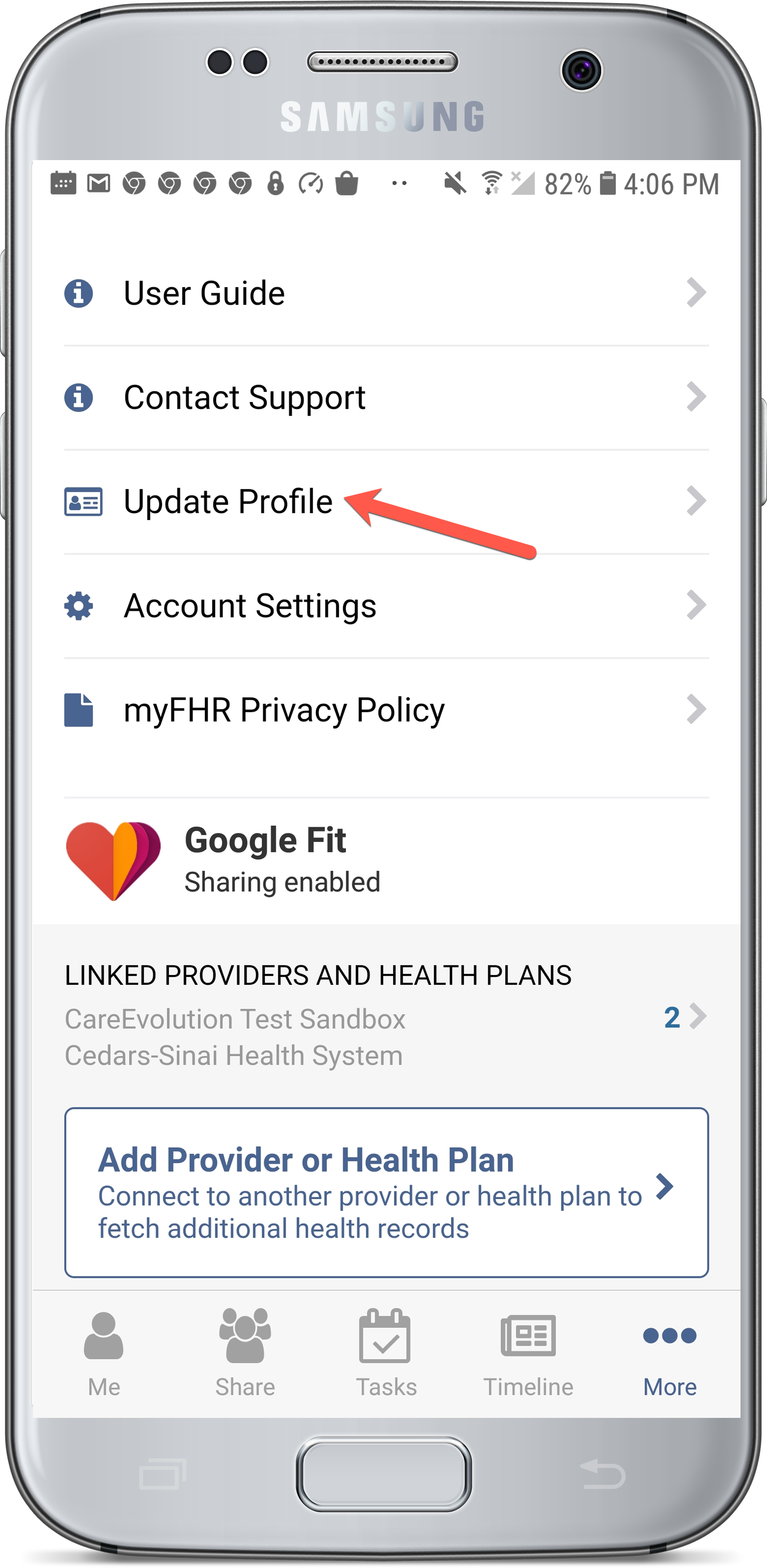 Touch the item you would like to update (NAME, GENDER, or DATE OF BIRTH).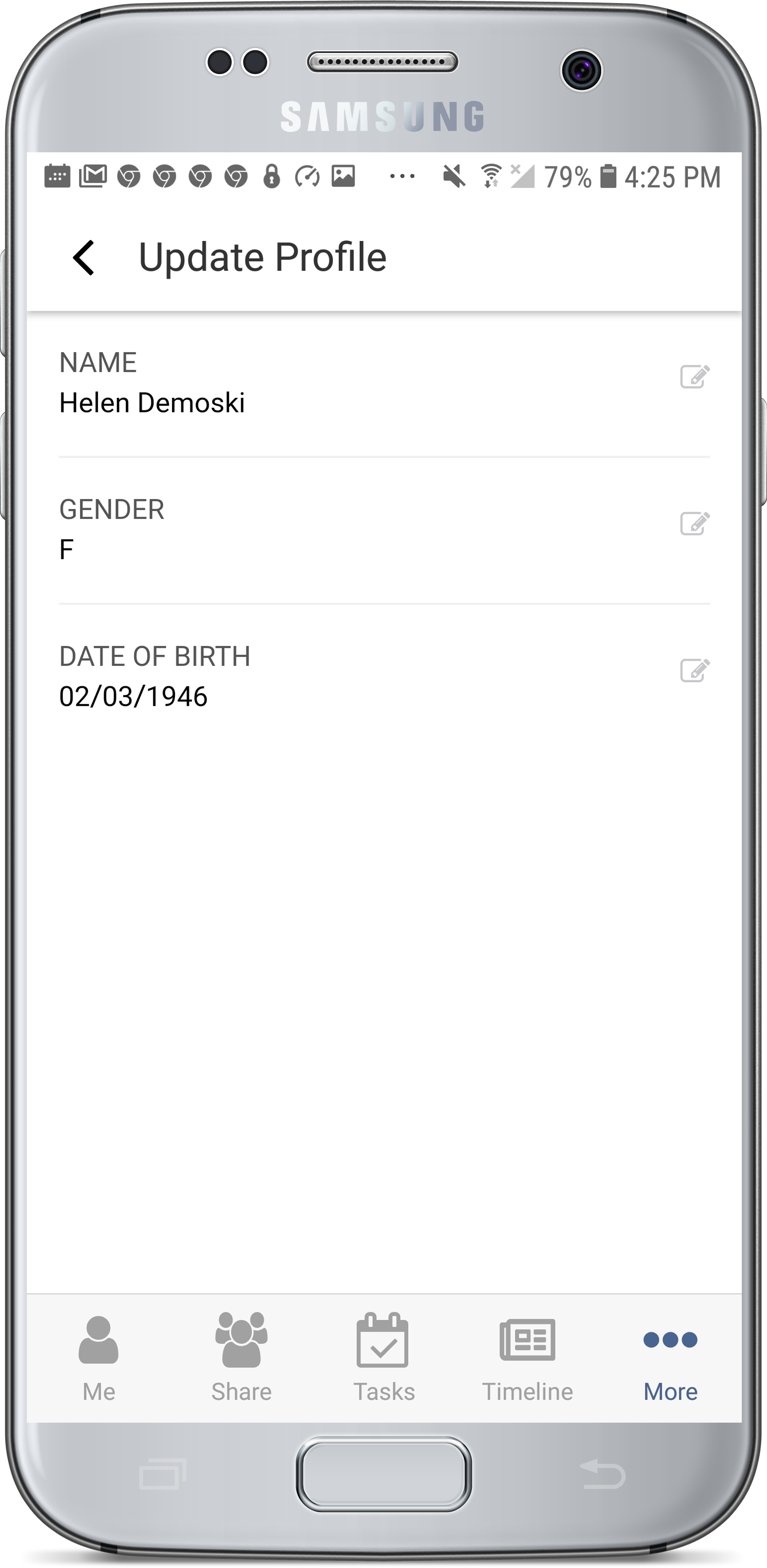 Make your update.
Depending on the device you are using, select either "Done" or "Next" to save your change.